The Establishment - Additional Member Information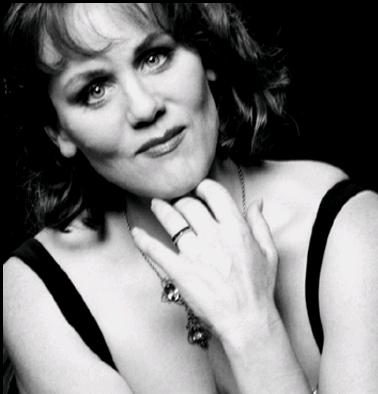 Rebecca Sayre is a former vocalist for the Establishment. With a colorful palette of world experience paving her road to Jazz, Rebecca Sayre's warm, expressive tone and sense of swing prove she is a gifted talent on the rise. And with the recent release of her debut album This is Always, she has begun attracting notice from radio and increasing enthusiasm from her growing fan base. While many of her Jazz contemporaries perform interpretatively, Rebecca Sayre brings a refreshing, straight-ahead approach to melody and lyric, and performs songs originally delivered by her greatest influences: Ella Fitzgerald, Peggy Lee, Frank Sinatra, Anita O'Day, and others.
Growing up in northern California, Sayre recalls the consistent presence of classical music flowing through her home. Even so, she managed to discover the Ink Spots and June Christy in her parents' record collection, as well as a big-band radio station, KMPX, out of San Francisco. At age 11, she began playing guitar and writing songs, which later earned awards from the Bay Area Songwriters Association. By age 16, she decided she would pursue a singing career and at 19, her discovery of jazz continued when she began singing in a local swing-band. Soon after, Sayre packed up, and drove cross-country to pursue her musical dreams in Nashville .
She began attending Belmont University, she says, driven more to make contacts within the music industry, than to get her diploma. While majoring in Voice and Music Business, she benefited from her semesters as a wide-eyed intern with various industry giants like MCA, Arista, and RCA, learning the ins and outs of the music business, while singing at local "writer's nights" at the legendary Blue Bird Cafe and other clubs.
After her graduation from Belmont, a musically disillusioned Sayre spent a summer with her brother in Europe, touring the towns of Switzerland, performing as a duet in taverns, cafes and various music festivals throughout the countryside. The summer abroad helped to restore Sayre's confidence as a musician, and flared her drive to succeed upon her return to the States.
In 1995 Sayre met vocalist Maureen Mohr and prolific songwriter Eddie Mugavero and formed what would become a seven-member original swing-band, BadaBing BadaBoom, a local Nashville favorite. Sayre made a name for herself by her outstanding vocals with BadaBing, and earned rave reviews from Nashville media and fans. The group, which also included well-known jazzers Chris Enghauser (bass) and Tommy Giampietro (drums), as well as violist Stephan Dudash and trumpet player Bob Dellaposta, released three albums before dissolving in early 2003 after losing a few of its original members.
Sayre was encouraged by friends and fans to do a solo project, so and began cultivating her voice, studying at the Nashville Jazz Workshop, and later performing along side renowned Jazz players such as Charles Dungee, Beegie Adair, Lori Mechem, Roger Spencer and Jim Ferguson.
This Is Always, Sayre's debut album released in July of 2003 features drummer Tommy Giampietro, and guitarist Pat Bergeson (Lyle Lovett, Shelby Lynn, Chet Atkins) who also produced the project. Guest musicians include veterans Beegie Adair (piano), Denis Solee (tenor sax), and Jeff Coffin of Bela Fleck's Flecktones (tenor sax). Music critic, Ron Wynn says, "She's a complete vocalist, and it's a pleasure to hear her renditions of 'Everything I Love', 'Perdido', 'Who Cares', 'I Get A Kick Out of You', and 'Out of This World' among others."
Sayre performs regularly at F. Scott's, an upscale Nashville nightspot and jazz venue, and with the Establishment Big Band, as well as in jazz festivals throughout the South.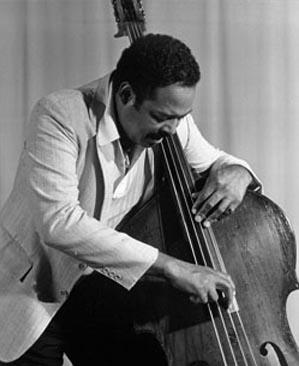 Sept. 24, 2003–Tennessee State University director of jazz/string ensemble Charles Dungey died Monday in Atlanta after suffering a cerebral hemmorrhage last Friday night. Dungey, 65, was with the Tennessee State University Aristocrat of Bands for the school's participation in this year's Atlanta Classic. Dungey had been with TSU since 1997 and also served as a professor in the school's music department.
"Charles Dungey was a virtuoso musician who brought so much to the Tennessee State family with his teaching and his leadership," said TSU president James A. Hefner. "Whether in the classroom or leading our jazz band, his commanding presence and skilled musicianship were felt by all who were blessed to experience his guidance."
Dungey will lie in view in the Performing Arts Center on the TSU main campus this Friday, Sept. 26, from 11 am to 6 pm. Visitation and funeral services will be on Saturday at the Jackson Street Church of Christ, 1408 Jackson Street. Visitation begins at 10 am, with the service at 11 am. The House of Athena Funeral Home is handling arrangements.
Born on June 10, 1938, Dungey was a veteran musician, master bass player and singer. He had been all over the world with the great names in jazz. Those he worked with include J.J. Cale, Bob Crosby, Buddy Emmons, Milt Jackson, Teddy Wilson, Eartha Kitt, Damita Jo, Betty Carter and Hank Crawford. He toured with Pearl Bailey and Sammy Davis Jr. Also, he was in the orchestra of The Mike Douglas Show. He was a bassist with the Nashville Symphony Orchestra in the 1970s. In the 1980s, he was instructor of strings at the University of North Carolina. In 1997 Dungey joined TSU, serving as the director of jazz/string ensemble and as an adjunct professor of music.
"This is a great personal loss to me," said Edward Graves, professor of music at TSU and director of the Aristocrat of Bands. "He was one of my closest friends and the kindest person I ever knew. He was a real fun person to be around. And he was a very talented man. He will be missed by the TSU band and family."
Will T. Malone


---

B
illy Adair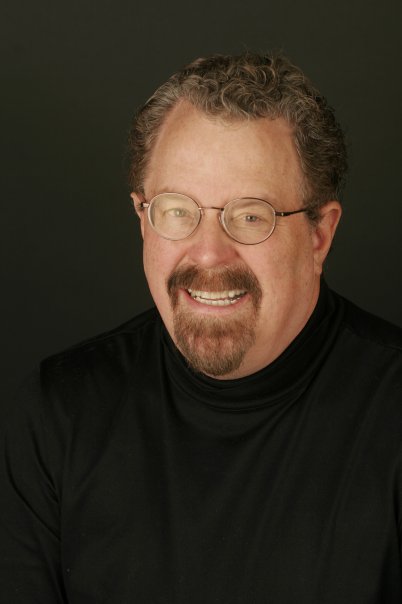 Billy Adair

was Director of The Establishment from 1998 until his unexpected passing on February 18, 2014.
In addition to directing The Establishment, Billy was a teacher, arranger, senior lecturer in jazz, multi-instrumentalist and backbone of the jazz program at Vanderbilt's Blair School of Music.
He was a kind individual who in his roles as advocate, enthusiast and instructor touched not only the Nashville Jazz Community, but the whole Nashville music community. He was an incredible arranger, arranging many of the vocal charts currently in use by The Establishment.
Born in Franklin, Tenn., Adair earned a bachelor's degree in history from Vanderbilt's Peabody College of education and human development. Adept at electric and acoustic bass and guitar, he recorded and toured with many country music and rock 'n' roll stars in the 1970s. His long career in the music industry included work with stars including Chet Atkins, Merle Haggard, Alabama, The Ink Spots, Greg Allman, the Oak Ridge Boys, Willie Nelson and many more. He was a Life member of Local 257 who joined on February 20, 1970.
He branched out the following decade into producing, composing and arranging music for radio, television and commercials.
In 2002, he began teaching at Blair, where he rose to department chair of Jazz and Folk Music.
Of Billy's passing, former Establishment member Michael Rinne said: "I can't begin to express the impact that Billy Adair had on my life. I would not be a professional musician if it weren't for Billy's constant support, enthusiasm, and his guidance. He taught me that to be a good musician, you really had to be a great person first. This is a characteristic I find true of almost all of the amazing musicians in our Nashville music community. Billy embodied the generous and humble spirit that makes Nashville home of the greatest musicians on the planet. He will be missed".
"If you weren't a great person, you weren't a great musician."
---